Acoustic Octahedral Geometry
Daisuke Ishida explores space by forming it through sound. He tries to create architecture by acoustically defining its actual spatial boundaries. "Acoustic Octahedral Geometry" facilitates a tangible experience of such a space.
The room's borders are sculpted by twelve thin sound lines, produced by super directional sound. This takes advantage of the extreme focus of super directional speakers and the reflective properties of its output sound. The space can be observed through sound propagation and variations of sound patterns over time. Therefrom emerges an invisible geometric architecture – the beams and their reflections form an octahedral room in space. Within this, the weight of the sound field energy is shifted via sound patterns to enable an experience of this space's dynamics.
The spectator may visualize the eight faced shape and is able to interact with the geometry by crossing one or more sound beams and therefore reflecting it with his/her body. These interferences form new invisible lines and change the overall shape temporarily.
Exhibition Impuls und Bewegung
Automobil Forum, Unter den Linden, Berlin, Germany
12 Jul – 16 Sept 2012
support: Ars Electronica, Volkswagen AG
technical support: Kathrin Scheidt, Akitoshi Honda, Kazuki Saita
wood, parametric speakers, metal, computer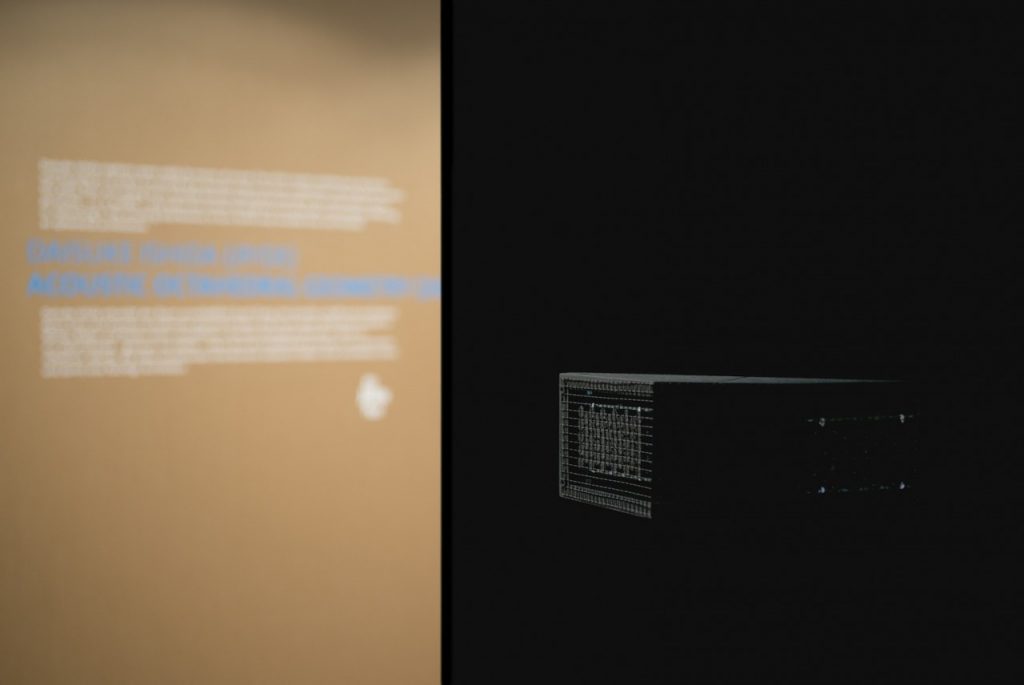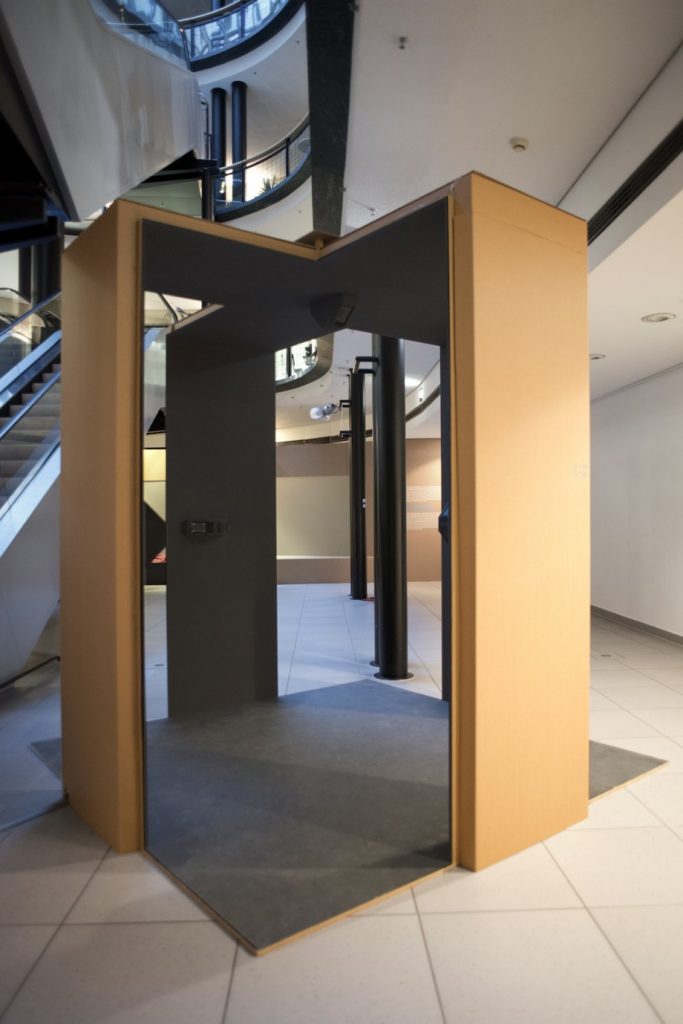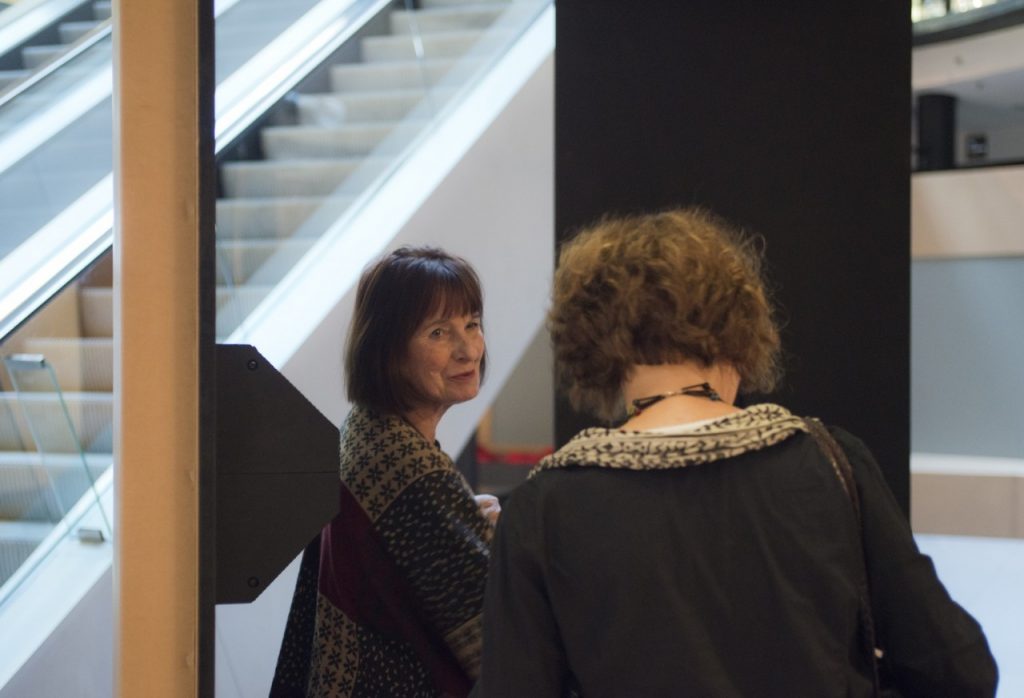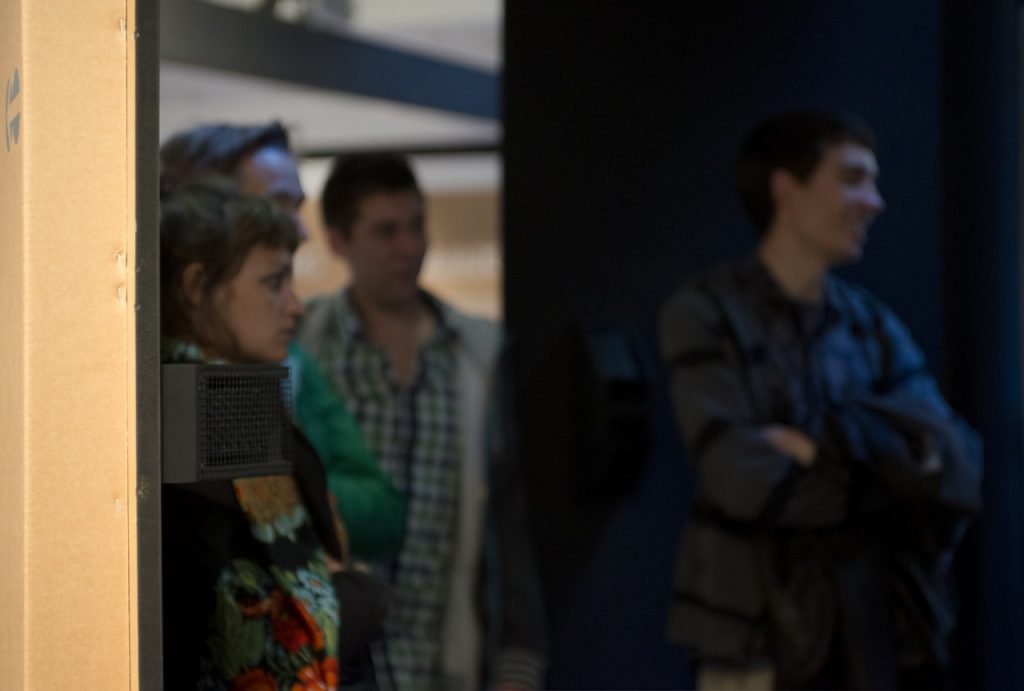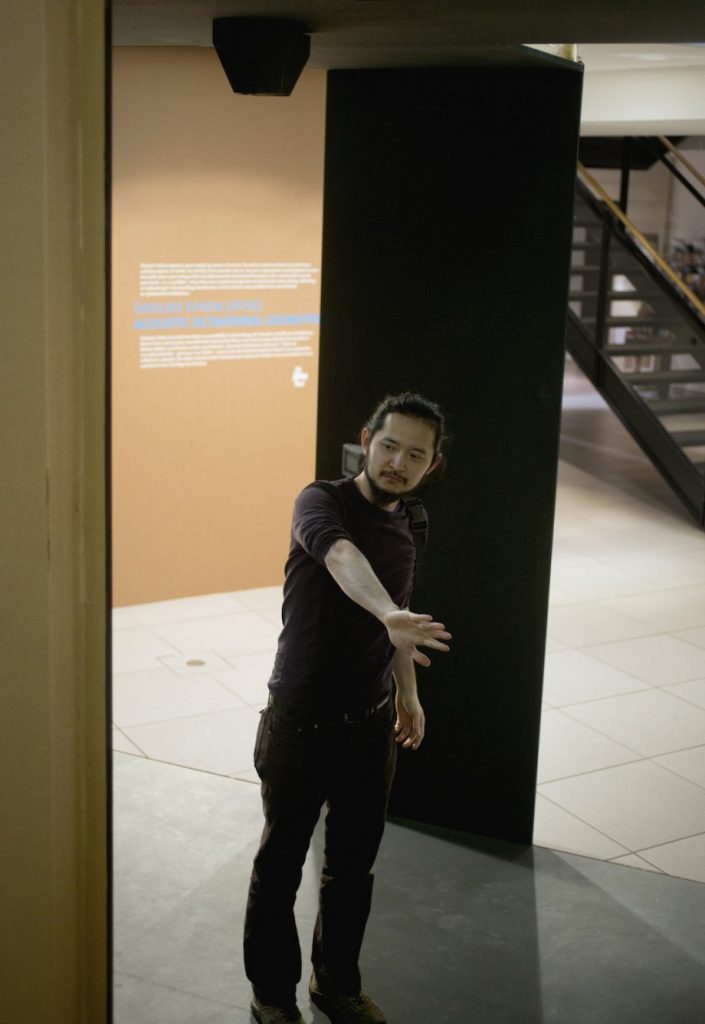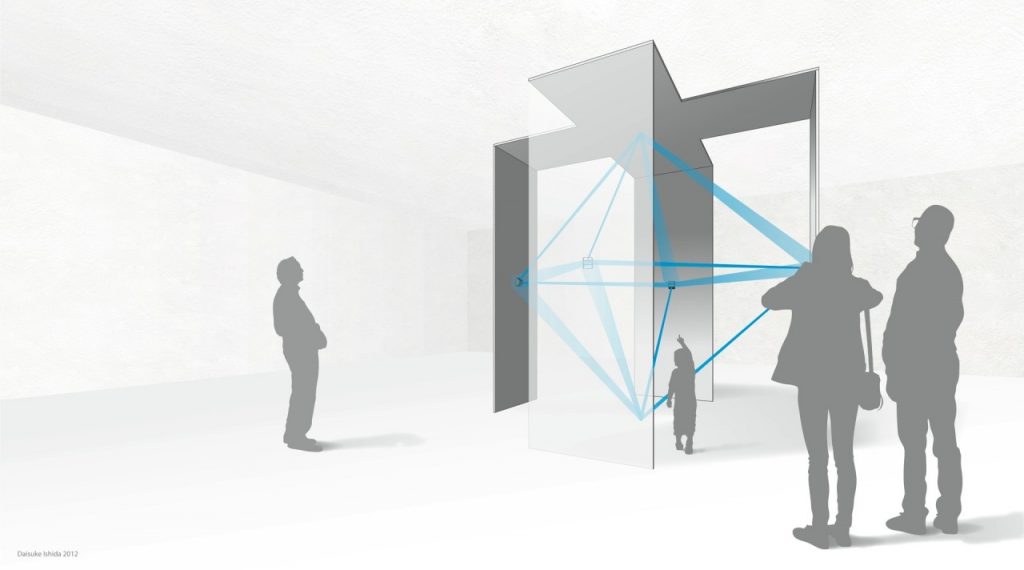 Photos and illustration © Kathrin Scheidt