The SINE WAVE ORCHESTRA in the depths
This sound installation consists of four loudspeakers that play sine waves in a small concrete-walled room. Frequency responses were measured beforehand at each point on a 30 x 30 cm grid in the exhibition space. Based on these measurement results, revealed the spatial "deviations" that found the characteristic frequencies and combinations of these create the space's distinctive sound. Even though the individual sounds themselves do not change, together they make up a dynamically transforming sound field in which sounds intensify or cancel out each other depending on the listening position in the room. While walking around the space of four invisible layers of sine waves, visitors discover and explore their own individual narratives, the characteristics of hearing, the interaction of sine waves, and the acoustics of the space itself.
exhibition Vanishing Mesh
Yamaguchi Center for Arts and Media [YCAM]
18 Feb – 14 May 2017
Commissioned by Yamaguchi Center for Arts and Media [YCAM]
loudspeakers, mixing console projector, loudspeakers, computers, display, lightings and audio interface
The SINE WAVE ORCHESTRA (SWO) is a project that works exclusively with sine waves that was launched in 2002 by Ken Furudate, Kazuhiro Jo, Daisuke Ishida and Mizuki Noguchi. "The single sine waves, which the participants each play freely without a score or conductor, rise and intricately interfere with each other like thin strings, and ultimately create an ocean of sine waves." Based on this image, the SWO presents works between and within performances, installations and workshops and invites the public to create a collective sound representation.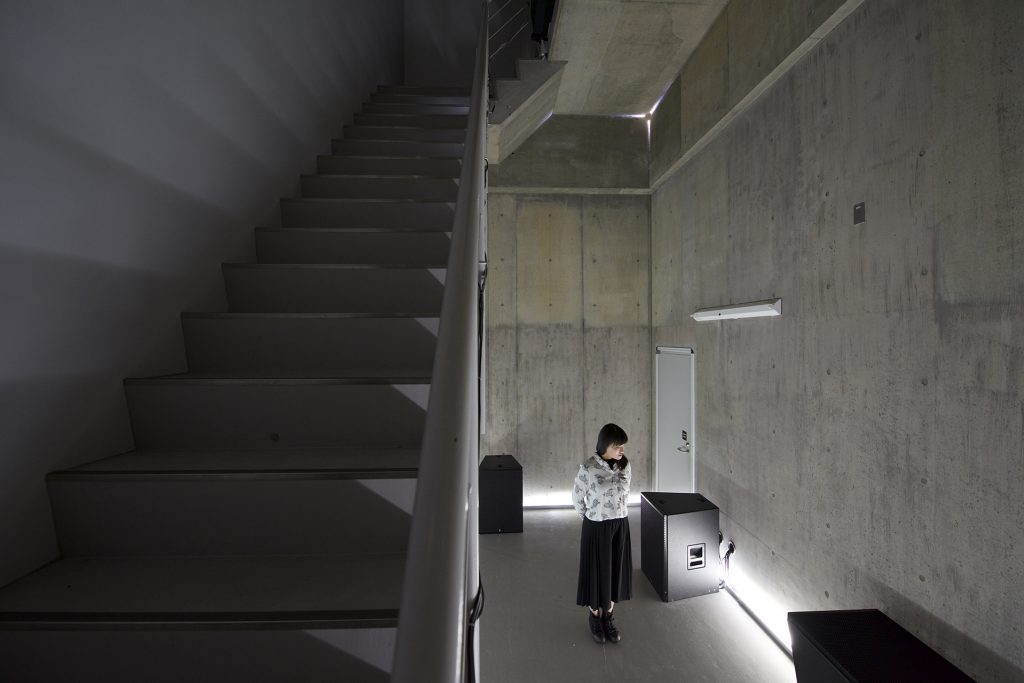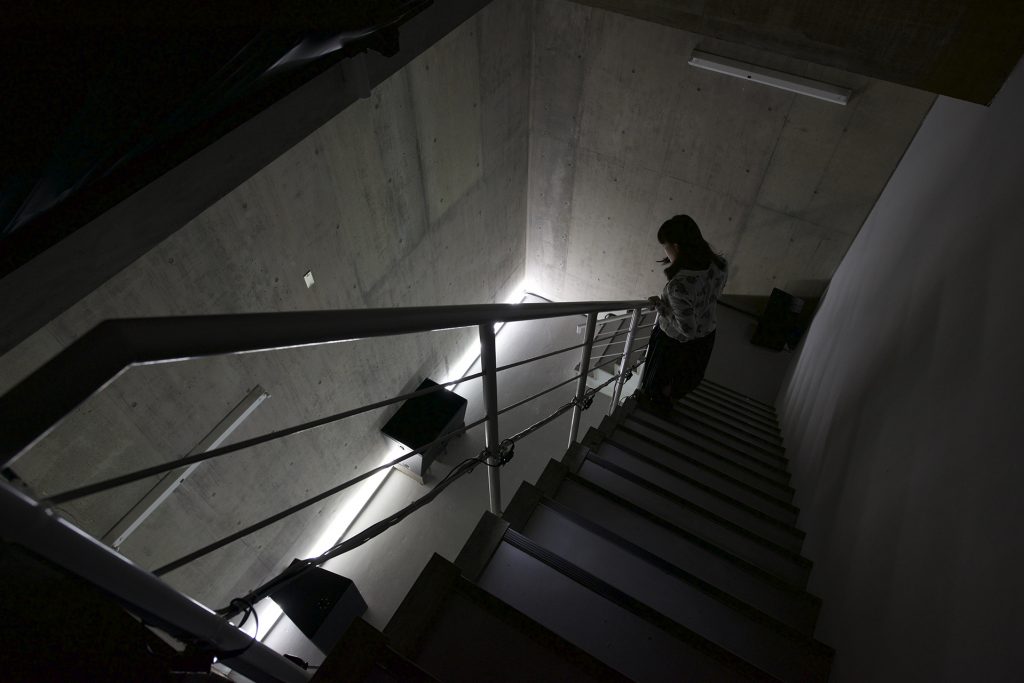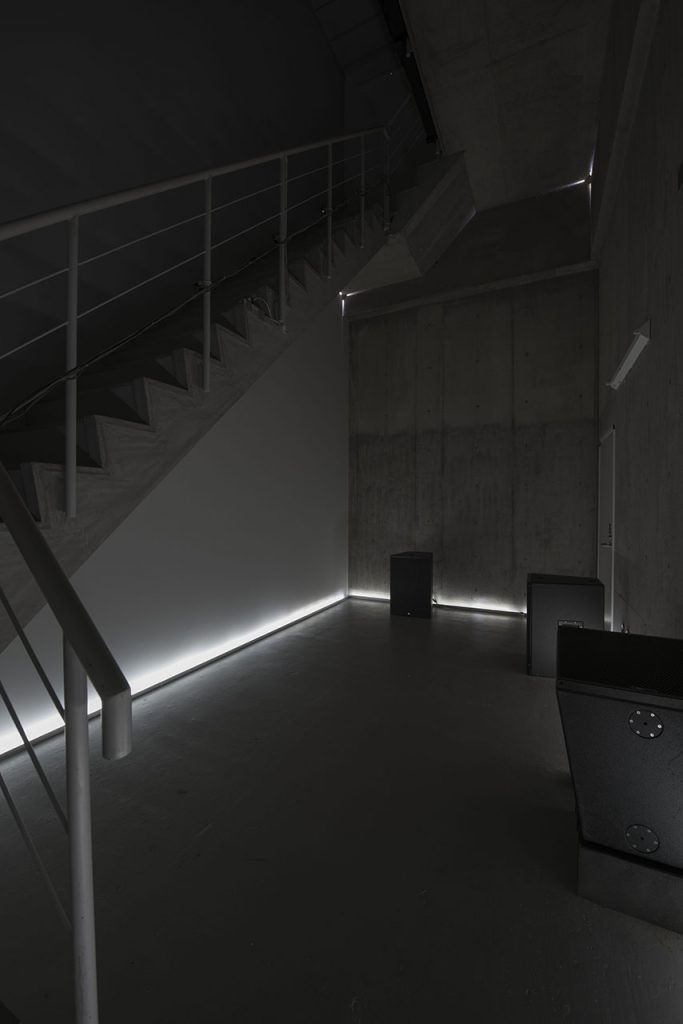 PHOTOS © KAZUOMI FURUYA, COURTESY OF YAMAGUCHI CENTER FOR ARTS AND MEDIA [YCAM]