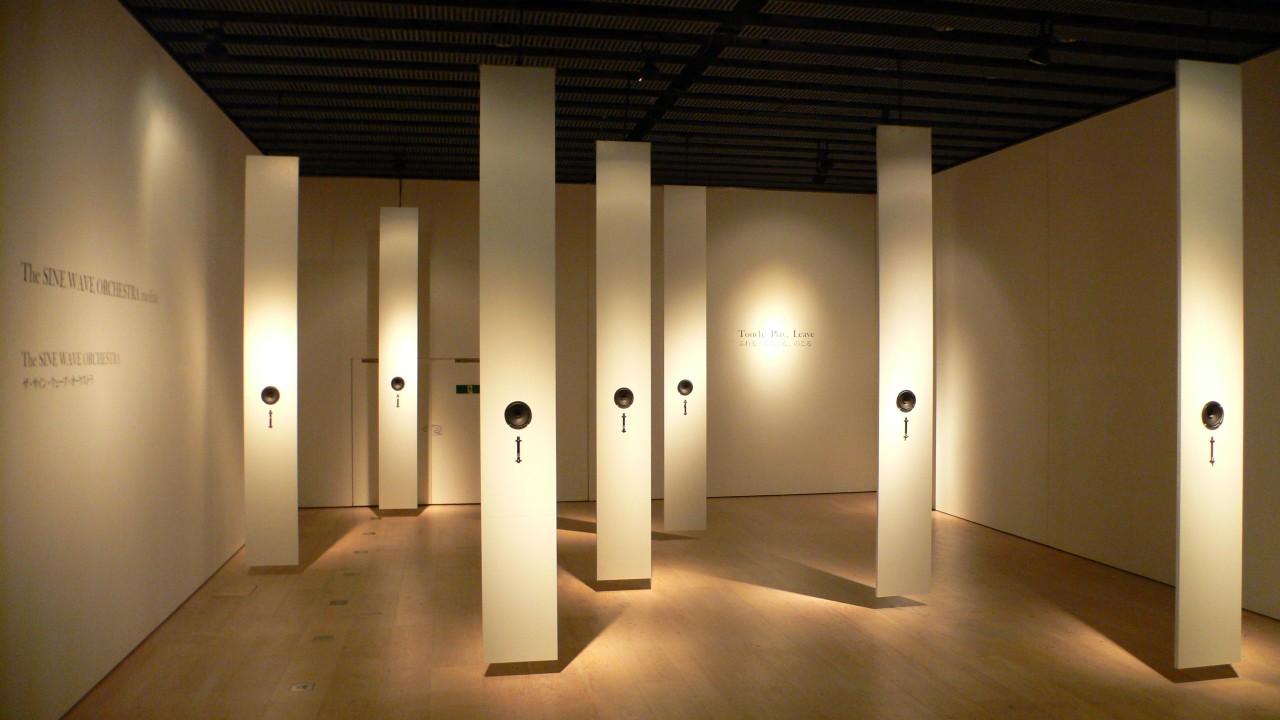 The SINE WAVE ORCHESTRA mediate
The installation The SINE WAVE ORCHESTRA mediate accumulates sequences of sine wave alterations in time. Eight pillars, each with one loudspeaker and one touch sensitive motorized fader, record and play back, audibly and physically, the visitor's interaction with the frequency changing fader. Each visitor can intervene the looped playback and insert their own trace.
Exhibition Re:search
Sendai Mediatheque, Miyagi, Japan
26 Nov-25 Dec 2006
support: Sendai Mediatheque
wood plates, loudspeakers, touch sensitive motorized faders, micro controllers, amplifier, computers
The SINE WAVE ORCHESTRA (SWO) is a project that works exclusively with sine waves that was launched in 2002 by Ken Furudate, Kazuhiro Jo, Daisuke Ishida and Mizuki Noguchi. "The single sine waves, which the participants each play freely without a score or conductor, rise and intricately interfere with each other like thin strings, and ultimately create an ocean of sine waves." Based on this image, the SWO presents works between and within performances, installations and workshops and invites the public to create a collective sound representation.